Lisa Naranjo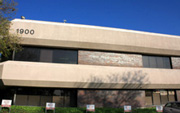 MHSA Prevention and Early Intervention (PEI) Programs Coordinator
(909) 326-4632
LNaranjo@tricitymhs.org
The Prevention and Early Intervention Plan is principally organized around three projects: The Community Capacity-Building Project, the Family Wellbeing and Peer Support Project, and the Student Wellbeing Project.
PEI Project 01 - Community Capacity Building:This project includes two programs; the Community Wellbeing program and the Community Mental Health Trainers program.
Community Wellbeing Program
Tri-City Mental Health recognizes that prevention of mental and emotional distress can be as vital as treating those who are already suffering. We would like to support and partner with the communities and groups in the cities of Pomona, La Verne, and Claremont that are doing the vital work of maintaining or improving the wellbeing of their members.

The Community Wellbeing Program is part of the Tri-City Prevention and Early Intervention Plan, a plan developed by stakeholders across the three cities and funded through the Mental Health Services Act. If selected, your community will receive numerous forms of support including:
A grant of up to $10,000 to fund projects that enhance the wellbeing of your members
Greater awareness of mental health and wellbeing within your community
The opportunity to network and share with other communities in the area
Support and skill development in leadership, data analysis, and more
Connection to resources that might be useful for helping your members or accomplishing your mission
For more program information email canzalone@tricitymhs.org or call (909) 326-4635.

Community Mental Health Trainers Program
Community Mental Health Trainers train people throughout the Tri-City region in various strategies and practices to intervene quickly and effectively to offer support to persons experiencing mental and emotional distress Program trains scores of people in community-based settings to intervene quickly and effectively to offer support when someone is experiencing mental and emotional distress. This evidence-based program begins with the premise that just as people who are not doctors can master basic first aid for physical injuries (e.g., the Heimlich maneuver or CPR); people can also master basic mental health first aid without being clinicians.
In 2011, an initial group of 50 people successfully completed a five-day course to become certified MHFA instructors. Each of these 50 individuals is certified to offer a 12-hour MHFA course to members of the Tri-City area. The 12-hour MHFA course imparts knowledge and skills to people in an effort to assist them in learning how to help someone struggling with mental or emotional distress. Once trained, First Aiders are able to:
Identify the potential risk factors and warning signs for a range of mental health problems, including depression, anxiety, trauma, eating disorders, substance use disorders, self-injury, psychosis, and psychotic disorders
Develop an understanding of the prevalence of various mental health disorders in the U.S. and the need for reduced stigma in their communities
Implement a five-step action plan encompassing the skills, resources, and knowledge to assess the situation, and to help the individual in crisis connect with appropriate supports
Identify self-help, social, peer, and professional resources available to help someone with a mental health problem
For more information on Mental Health First Aid send email to cmht@tricitymhs.org or call 909-326-4680.
PEI Project 02 - Peer Support and Family Wellbeing:The Peer Support and Family Wellbeing Project offers a range of tailored structures of support and programming for older adults, older transition-aged youth/young adults, and for families of children and young transition-aged youth. The project includes two programs: The Peer Support Program, and the Family Wellbeing Program.
Family Wellbeing Program
The Family Wellbeing Program is located at the Wellness Center, and identifies existing community resources (e.g., the NAMI Parents and Teachers as Allies program, parent support groups), as well as developing new programming to support families of children and young transition-aged youth struggling with mental and emotional distress. As with the Peer Support program, potential recipients of these supports are identified by, among others:
Mental Health First Aiders trained under the Mental Health First Aid Program, located in non-traditional mental health settings across the three cities
Community leaders from unserved and under-served communities (e.g., Native American, Vietnamese, Latino, and other Asian and Pacific Islander communities) who are participating in the Community Wellbeing Program (also under the Community Capacity-Building Project)
CSS Community Navigators
Programming reflects the culture and traditions of families who seek support, and as with the Peer Support Program, includes a range of wellness activities (e.g., exercise, music, cultural awareness activities, etc.).
PEI Project 06 - Therapeutic Community Gardening (TCG):
Horticulture therapy is the process of using plants, gardening, and the innate closeness humans feel towards nature as direct tools of intervention in programs of therapy and rehabilitation. Although horticulture therapy is regarded as a still emerging mental health treatment model, its usage and practice in early forms can be traced as far back as the times of ancient Egypt. During weekly program groups and utilizing the practice of mindfulness, TCG clients are allowed the opportunity to plant, maintain, and harvest fruits, vegetables, flowers, and other crops for therapeutic purposes and symptom management. Through group gardening exercises as well as team discussions / activities, TCG clients also have the opportunity to engage with peers and develop positive social relationships with others in the community. Other program activities include cooking classes (centred on meal preparation with harvested crops), games, field trips, and horticulture workshops.
Please contact Sara Rodriguez or Elsa Rodriguez at (909) 623-6131 or tcg@tricitymhs.org for more information.
Click here to view the Therapeutic Community Garden group schedule.
---